Discovery is Crucial
What you don't know can hurt you
Ensuring regulatory compliance across your social channels, as well as posts from independent agent networks, partners and paid influencers isn't easy—but failure to identify violations of regulatory or brand guidelines could be devastating.
With PerformLine's Social Media Compliance software, our platform will continuously:
Discover everywhere your brand is being mentioned throughout social media channels including Twitter, Facebook, Instagram and more.
Monitor for potential regulatory and compliance violations or brand marketing abuses across your social media channels.
Act with real-time data to allow quick remediation and close the compliance loop with an easy-to-use workflow tool, before federal regulators like the FTC, CFPB or FINRA identify a potential violation.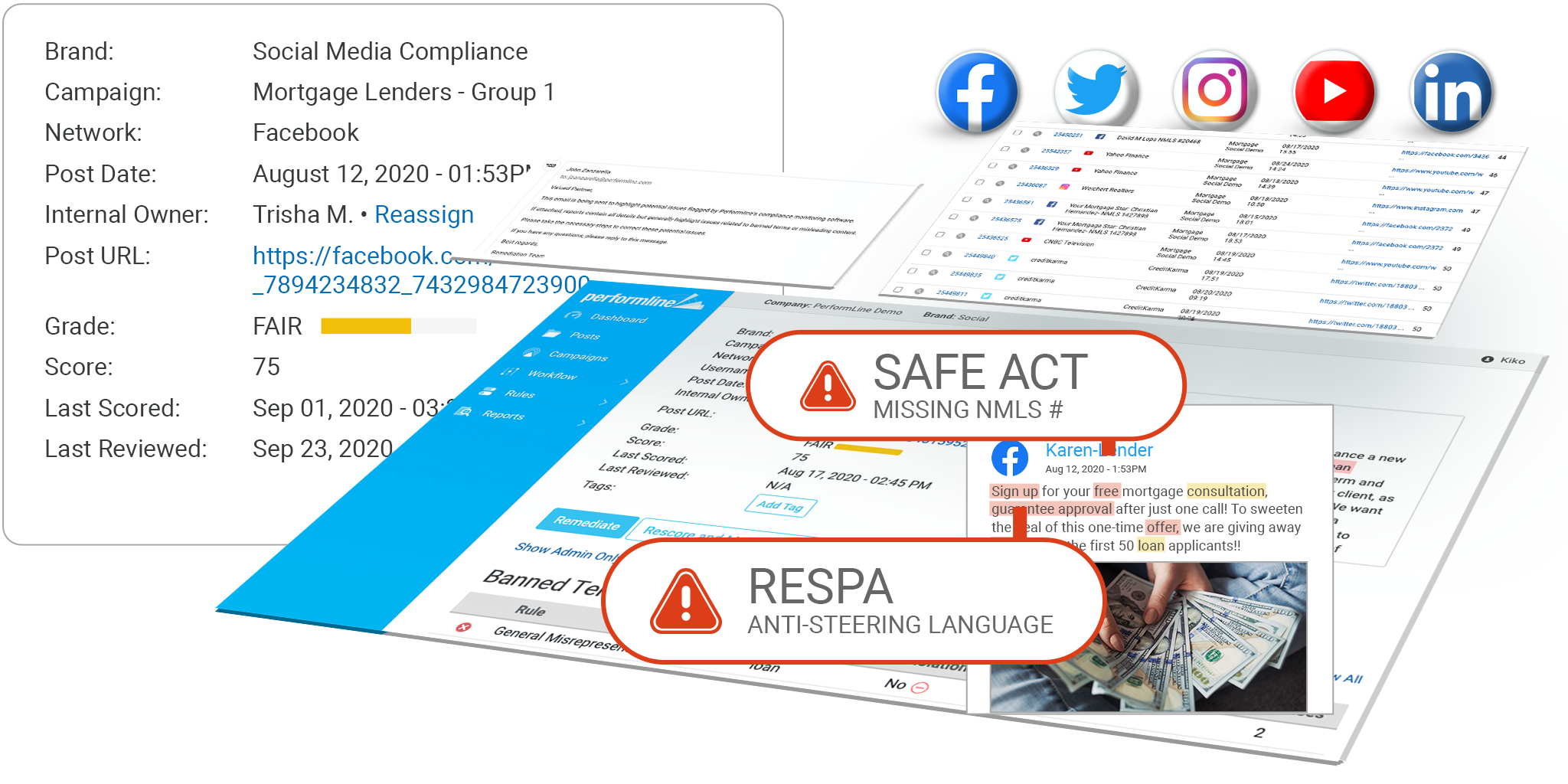 Increase your oversight and efficiency
using PerformLine's omni-channel platform to mitigate risk across all your consumer interaction channels including the web, calls, messaging, emails, documents, and social media.